Explore the Baby & Toddler Sleepingbag that is designed to keep your little ones warm, safe, and stylish
Your Baby's Sleep Brings Smiles
Your baby's healthy and restful sleep will create a happy baby, happy mommy, and happy family; Your baby can now sleep in a warm and cozy sleeping bag with feet that will make their sleep warm and comfortable, giving the baby and entire family much needed rest needed
---
Make Your Life More Peaceful & Easy
We created our product to make moms' & dads' sleep peaceful so you can take better care of the baby with more energy during the day; We believe in doing things the right way, so you can have peace of mind as a parent. We use OEKO-TEX standard 100 certified material to ensure that there are no harmful chemicals, and third party test our products for CPSIA compliance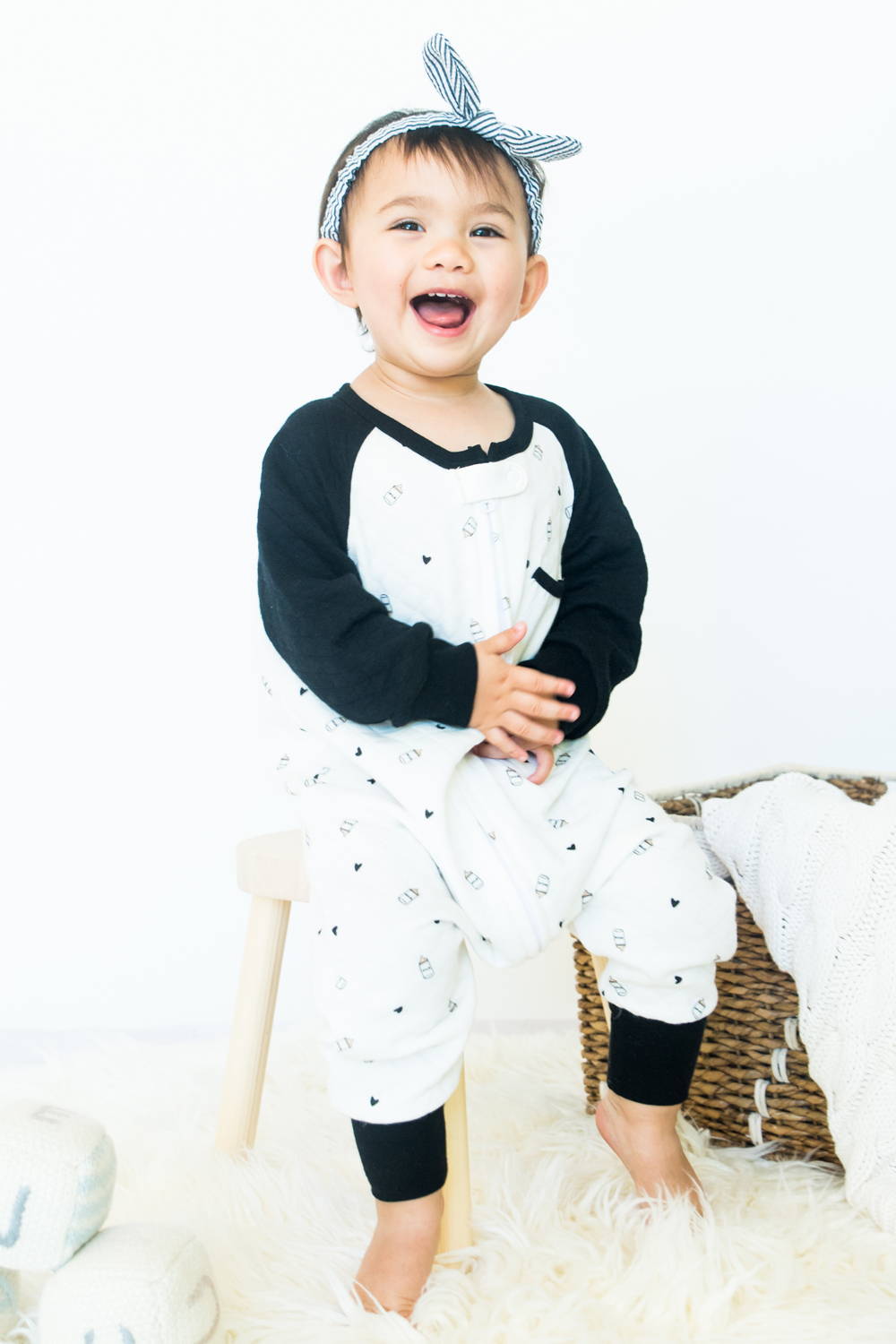 No More Worries About Your Baby Waking Up Cold
Babies do not know how to cover themselves with a blanket like adults; You can stop worrying about your active early walker/toddler kicking blankets leaving them cold with our lightweight sleepsack with feet.
---
No More Worries About Your Baby Tripping & Falling
Active babies starting to crawl or pull up, or toddlers that walk or run can trip over traditional sleeping bags and fall in the crib; You can stop worrying about your baby hitting their head in the crib with our footed design that makes sleeping safe for active babies; Loose fit sleeping sack design will provide ample room for movement making their sleep comfortable while the foot opening allows for mobility
Sign Up For Our
Newsletter

Get 15% off your first purchase with us and also get sleep tips!
Sarah P. I was so excited to find this! We received it yesterday, and my little guy slept the best he ever has. We had been using a brand without sleeves and I just thought he would be more toasty with sleeves! He got up this morning and was very toasty. I also like it having feet! The other brand didn't and I worried about him tripping! The fabric is a cozy light quilt type fabric. I haven't had enough time to see how it holds up in the wash after awhile, but overall I am elated! The only complaint that I have is I wish they were a little cheaper!
Lauren Downs - I never write reviews on products,but I had to for this item. It's amazing. Soft, light, non-constricting. Really well made. My son was unzipping his other long sleeve footie pjs and tearing off his diaper in the morning and at naps. Needless to say it got very messy. I was looking for something that was reversible so that he could wear it with the zipper in the back and prevent him from undressing himself. This item is perfect for that. There's no itchy tag around the neck line and the fabric is amazingly soft but also very washer/dryer friendly! So happy with this purchase.
Travis D - SO well made! I can't believe how great it is, really love it, no worry about it not fitting or not holding up for a year or so.
Morgan Beagle - I rarely write feedback but we are very impressed by this dreamsuit. The quality and design are amazing. We love the soft, quilted fabric and the fit on our little one. It makes it safe for her to get up and walk after waking without danger of falling. She loves wearing it and is actually sad when it's time to take it off and get dressed. We just ordered a second one!
Mariuxi Romero - We loooooove this PJ suit! My 18 month old has been using once since 5 months ago and he sleeps so comfortably in it. It keeps him snug throughout the night. And since it's so roomy, he can move his legs without any problem. I really wish I had known about this for my other kids! A real life saver!
Rosa J - We love this sleepsack! It's ultra soft, cuddly, comfy and safe! My baby did not like any other sleepsacks until now. He sleeps much better and longer in it and now it's part of his bedtime routine. He wears cotton pjs and cozy socks under and loves putting it on! You have to feel how soft it is! Now I want to try other products by Tealbee Baby! Thank you for making our bed time so peaceful!
For your baby that's starting to stand up or walk in the crib
You can stop worrying about your baby tripping on their sleeping bag in the crib
For your toddler that kicks blanket on at night leaving them cold
You can stop worrying about your active toddler that will be cold without cover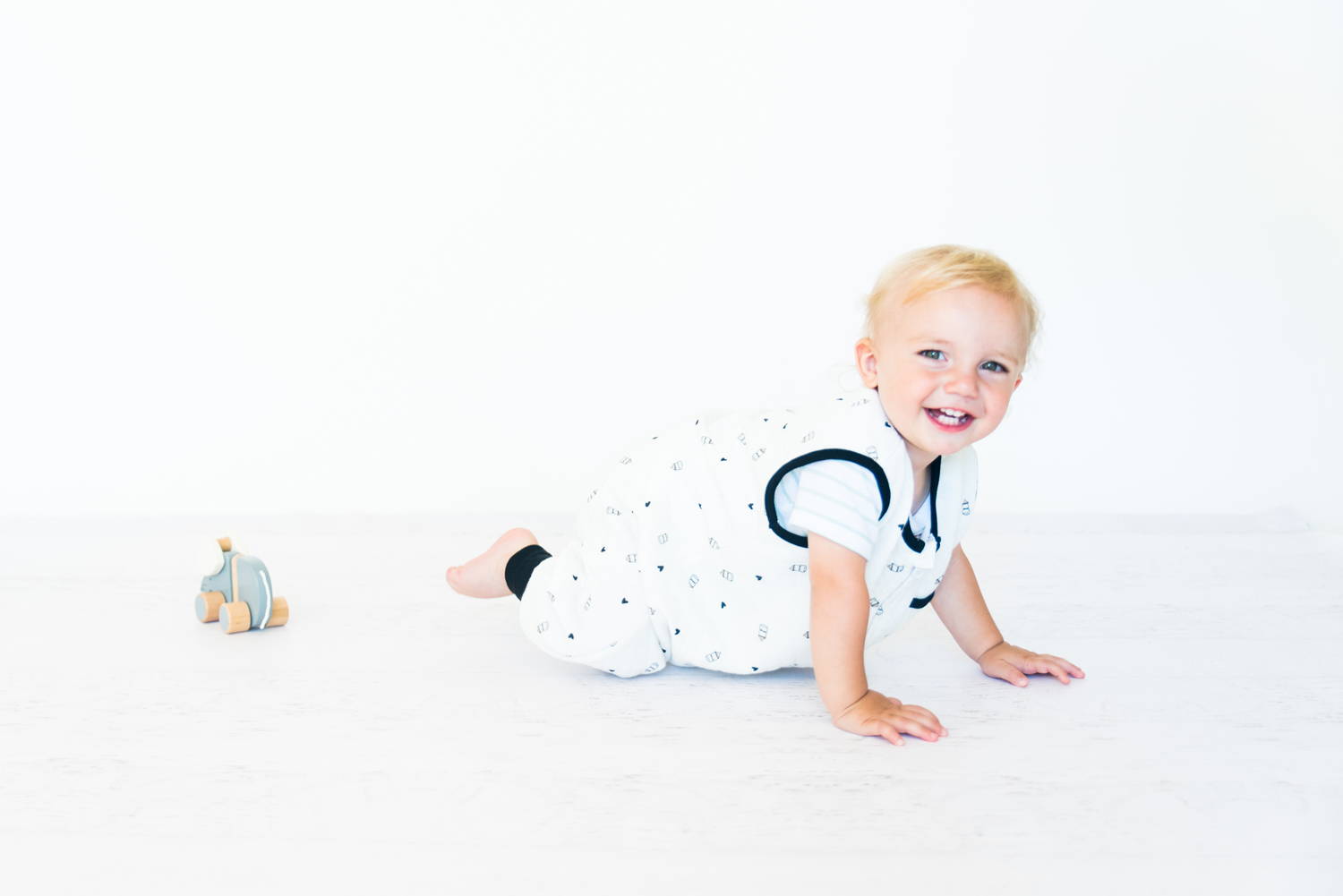 Softer than Cashmere, our Dreamsuit is made out of bamboo and cotton mix fabric which is incredibly soft, luxurious and warm, perfect for baby's sensitive skin. Foot openings provides for easier mobility when your child is awake and prevents trips and falls in the crib.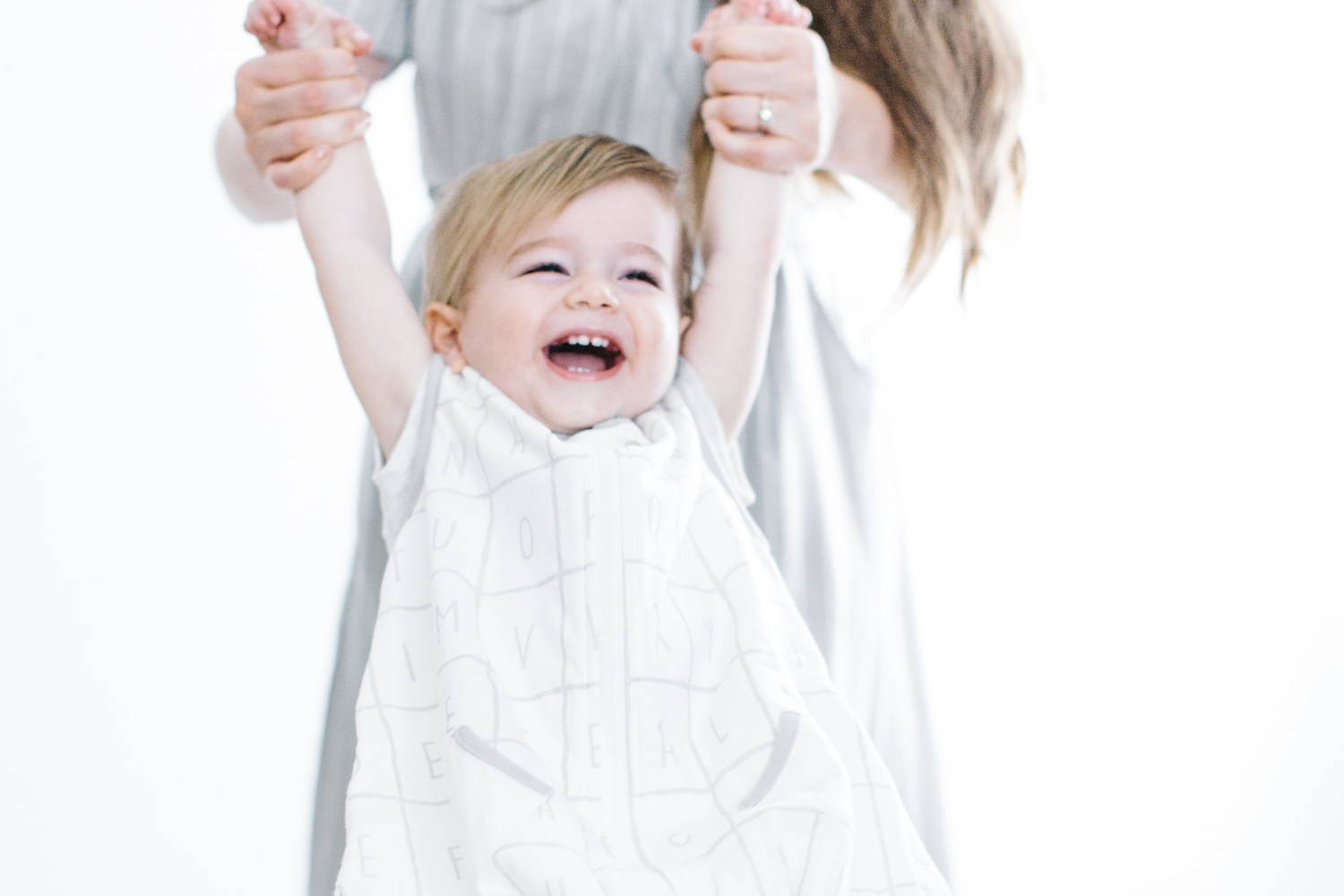 Because bamboo fabric is both breathable and moisture-wicking, it is naturally thermo-regulating, keeping baby warm in winter and cool in the summer. Lightly padded with polyester, double layered, and quilted for consistent warmth. Comes in three different warmths.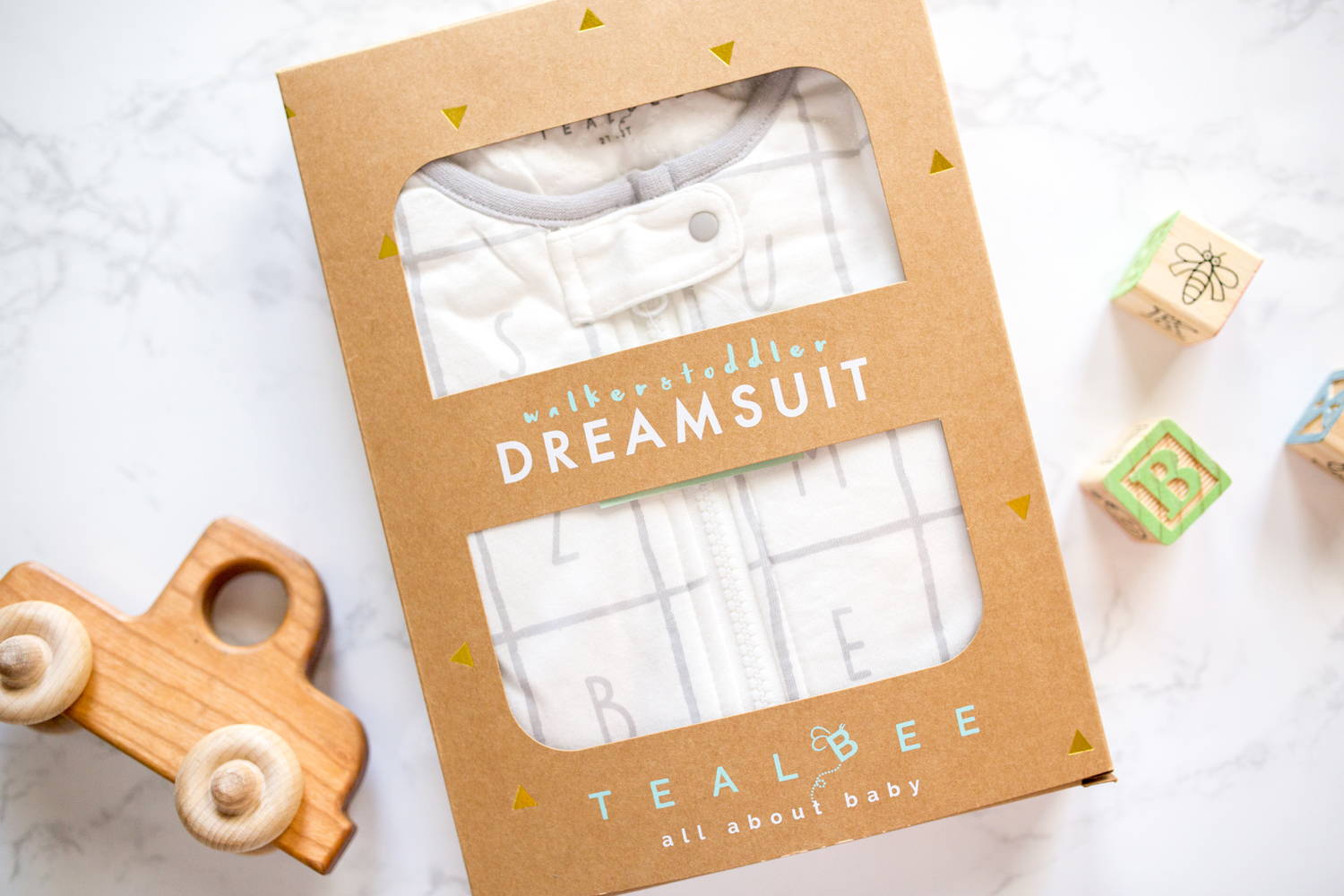 Our packaging makes it a great gift for Moms. Great as baby's first birthday present or any occasion to make moms and babies feel loved and special. Give the gift of sleep because well all know when baby gets good sleep, entire family gets good sleep!
Sign Up For Our
Newsletter

Get 15% off your first purchase with us and also get sleep tips!